Prof. Swaran Singh
School of International Studies, Jawaharlal Nehru University, India
Research Area:Asian affairs, emerging powers' multilateralism
Brief:
Dr. Swaran Singh is Professor for Diplomacy and Disarmament at Centre for International Politics, Organization and Disarmament (CIPOD), School of International Studies, Jawaharlal Nehru University (New Delhi). He is President of Association of ASIA Scholars, General Secretary of Indian Association of Asian & Pacific Studies, Guest Professor at Research Institute of Indian Ocean Economies, Yunnan University of Finance and Economics (China) and Advisory Board Member of Atlanta-based Communities Without Borders Inc. (United States). Prof Singh has 25 years of experience in research and teaching and he lectures at major institutions like National Defence College, Defence Services Staff College, and all other major military institutions as also Foreign Service Institute, Indian Institute for Public Administration etc. also contributes to radio and television discussions. JNU has already awarded 18 PhDs and 37 MPhils under his supervision.
Prof. Singh is formerly Visiting Professor at Australian National University (Canberra), Science Po (Bordeaux, France) University of Peace (Costa Rica),Peking, Fudanand Xiamen Universities, and Shanghai Institute of International Studies and Center for Asian Studies (Hong Kong University) in China,Asian Center (University of the Philippines), and Chuo, Hiroshimaand Kyoto Universities (in Japan), as also Guest Faculty at Stockholm International Peace Research Institute (Sweden). He wasAcademic Consultant (2003-2007) at Center de Sciences Humaines (New Delhi), ResearcFellow, Institute forDefence Studies and Analysis (New Delhi).
Prof Singh is on the Editorial Board of Asian Policy & Politics (Washington DC), Journal of the Indian Ocean Region (Hyderabad), Journal of Indian Ocean Studies (Delhi), and Millennial Asia (Delhi), Suraksha Chintan (Meerut) as also Referee on various academic journals. He also contributes to print and visual media at home and abroad. He was also Member of South Asia Review Committee (2007-2009) of Asian Scholarship Foundation (Bangkok) He has published in Journal of International Affairs (Columbia University), Security Challenges (Australian National University), Journal of Indian Ocean Region (Perth, Australia, Issues & Studies (Taiwan National University), African Security (Institute of Security Studies), BISS Journal (Dhaka), Asian Studies Journal, Financial & Economic Review, Xiaman University Journal, International Studies (in China), and Strategic Analysis, USI Journal, Peace Initiatives, Journal of Indian Ocean Studies, Millennial Asia, Journal of Air Power Studies, South Asian Survey, Indian Defence Review, and China Report (in India).
Title of Keynote Speech:
Public Diplomacy: Challenges of embracing Social Media tools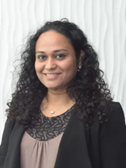 Assoc. Prof. Padma Priya Pillai
School of Arts, Sunway University, Malaysia
Research Area: Human communication, Advertising, Marketing, Social media, Wellbeing
Brief:
An experienced professional with demonstrated ability in lecturing, mentoring, supervising, programme coordinating and researching in the field of academic for the past 20 years. Have working knowledge and experience in print journalism, scriptwriting, instructional designing, language training, editing and publishing. Possess excellent communication and leadership skills, dynamic characteristics and result-oriented work ethics coupled with an excellent academic track record and student engagement activities. Apart from lecturing, having had assumed the role of Academic Coordinator, Club Advisor, Special Project Supervisor, Senior Project & Internship Supervisor in the past. Current responsibilities include but not limited to lecturing, Sunway Communication Networking Club (S.C.N. Club), developed new programme BSc (Hons) Marketing with Psychology and supervisor of final year Marketing and Communications Research Project and masters students.
Title of Keynote Speech:
Impact of Lecturer's Personal and Impersonal Facebook Account Access on Student-Lecturer Communication Satisfaction
Abstract:
Facebook is a valuable platform for student-instructor communication. Given Facebook's positive characteristics, an increase in academics' Facebook usage is anticipated. Past research has demonstrated the benefits of using Facebook in the classroom. The role of lecturers' self-disclosure in student learning is a significant aspect of using Facebook in education. This self-disclosure may take the form of a personal or impersonal Facebook account. While numerous studies have examined how lecturers use Facebook in the classroom, the impact of lecturers' personal and impersonal Facebook account access on the satisfaction of student-lecturer communication has received scant attention.
The study aims to examine student-lecturer communication satisfaction in personal and impersonal lecturers' Facebook accounts and define the difference between the pre-test and post-test of Student-lecturer Communication Satisfaction (SCS) in personal and impersonal lecturers' Facebook accounts. This study also examined the hypotheses regarding differences in student-lecturer communication satisfaction with feedback on personal versus impersonal Facebook accounts.
A quasi-experimental research design was used for this research, and 120 students participated in the study. Participants were assigned into two groups. One group (60 students) connected with their lecturers via lecturers' personal Facebook account access. The other group (60 students) connected with their lecturers via lecturers' impersonal Facebook account access. Participants fill out the self-administered questionnaire on week one (pre-test) and week fourteen (post-test) of the semester. The questionnaire contained questions on a perceived breadth of lecturers' self-disclosure, student-lecturer Facebook communication satisfaction with their lecturer regarding feedback and common conversation. This is important for acquiring new knowledge about the Facebook platform.
The results revealed a significant difference in student-lecturer communication satisfaction in personal Facebook accounts. However, for lecturers' impersonal Facebook accounts, a positive impact is observed in student-lecturer communication satisfaction within the group. Between groups, the analysis revealed a Positive impact or changes in student-lecturer communication satisfaction—lecturers' personal and impersonal Facebook accounts.
This study contributes to the growing body of knowledge on using Facebook in instruction by clarifying the association of lecturers' self-disclosure on Facebook with students–lecturers' communication satisfaction.
Assoc. Prof. Catherine Lee Cheng Ean
School of Arts, Sunway University, Malaysia
Research Area: Employee communication,Mobile technologies,Public relations,Social media,Technology-enhanced learning
Brief:
Dr Catherine Lee is an Associate Professor at the School of Arts, Sunway University and has more than 19 years of teaching and research experience in higher education. She has published extensively in local and international peer-reviewed journals as well as presented at local and international conferences. She is a member of the Panel Assessor for Malaysian Qualifications Agency (MQA), International Communication Association (ICA), Malaysian Association of Communication Educators (MACE), Centre for Higher Education Research (CHER) and a reviewer for numerous journals such as The International Review of Research in Open and Distributed Learning, Corporate Communications: An International Journal, International Journal of Cross Cultural Management, International Journal of Business Communication, International Journal of Indian Culture and Business Management, US-China Foreign Language and Sino-US English Teaching, Journal of Research in International Business and Management, Wudpecker Journal Educational Research, and Journal of Malaysian Studies, SEARCH Journal of Media and Communication Research, Akademika Journal of Southeast Asia Social Sciences and Humanities, Malaysian Journal of Communication and Journal of Sustainability Science and Management.
Title of Keynote Speech:
Navigating New Horizons: The Evolution of Public Relations in the Age of Social Media
Abstract:
In the ever-evolving landscape of public relations, the convergence of social media and public relations has sparked a profound communication revolution. Research underscores social media's pivotal role in reshaping public relations strategies, fueling discussions among practitioners and scholars. Discover how social media technologies have not only reshaped communication but also redefined the very essence of public relations practice. The Malaysian context stands as a compelling case study, with the burgeoning surge of social media catalysing a paradigm shift in the country's public relations sphere. Empirical evidence reveals that Malaysian public relations practitioners pervasively use social media tools like Facebook, Instagram, and LinkedIn, investing 26% to 50% of their efforts in these platforms. This finding resonates with academics, researchers, and practitioners, offering invaluable insights into the dynamic relationship between social media and the Malaysian public relations landscape. By showcasing examples such as leveraging these platforms for campaigns, swift crisis management, authentic brand advocacy through user-generated content, and data-driven insights, this keynote emphasises the integration of technology in contemporary public relations. It provides tangible takeaways for navigating this digital evolution and maximising its potential for a future-oriented public relations landscape.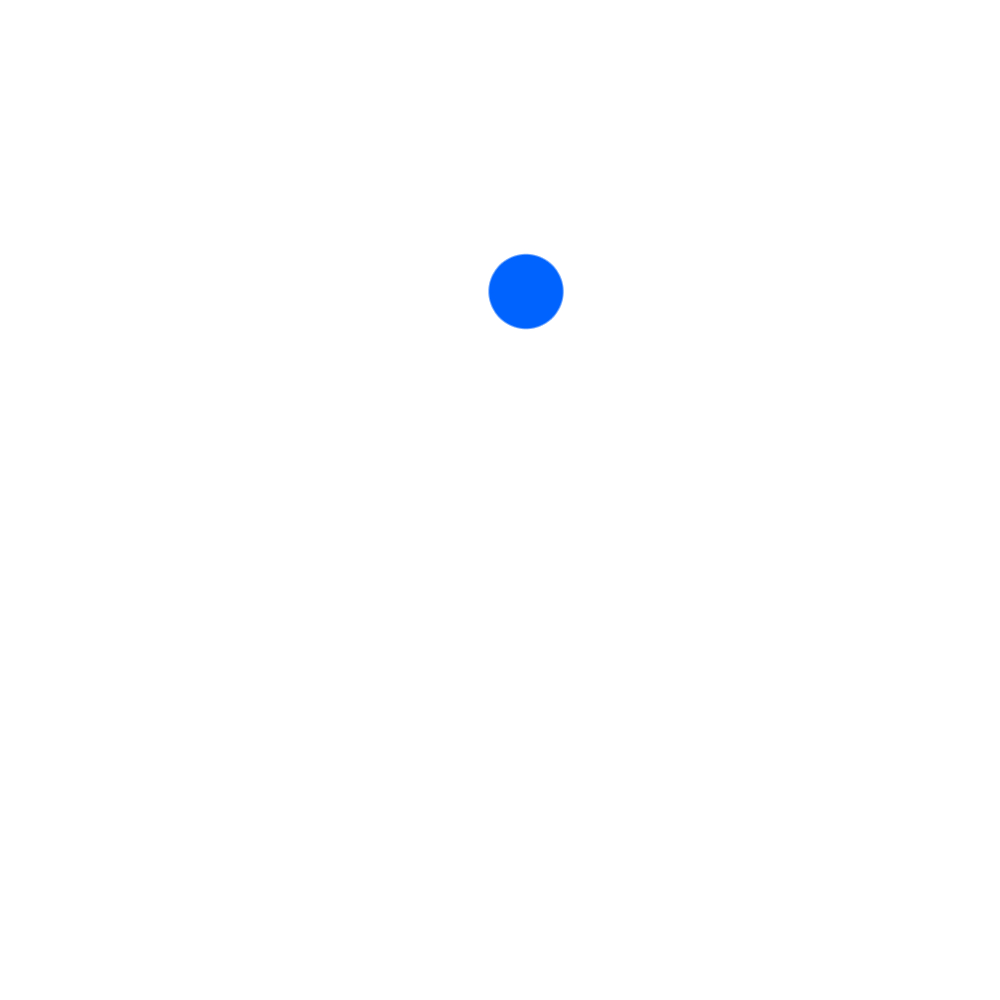 Updating...